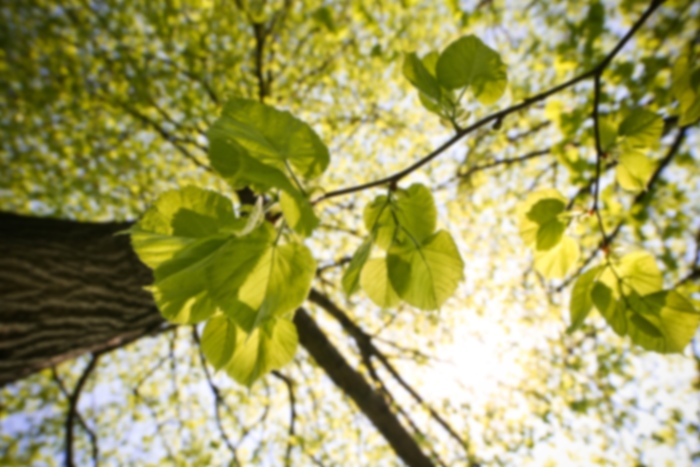 Ratan K Ahuja,
MD
Cardiovascular Disease
Dr. Ratan K. Ahuja is a medical graduate of the University College of Medical Sciences, New Delhi, India. He did his post-graduation in Internal Medicine from the University of Delhi. Dr. R. K. Ahuja did his 3-year residency in Internal Medicine from the State University of New York, Brooklyn. After that he was elected to be the Chief-Resident in Internal Medicine. He further continued at SUNY Brooklyn for another 3 years undergoing subspecialty fellowship training in Cardiovascular Diseases. He then underwent another year of super-subspecialty training in Interventional Cardiology at Columbia University College of Physicians & Surgeons, New York. Subsequently, he did additional training in Peripheral Vascular Interventions from Prairie Heart Institute, Springfield, IL. Prior to starting his practice in the Orange City/Sanford/Lake Mary area. Dr. R. K. Ahuja was appointed as Assistant Professor of Medicine at the University of South Florida, Tampa. He was Associate Director of Cardiac Catheterization Laboratory at James A. Haley Veterans Hospital in Tampa. His main duties included teaching and training cardiovascular trainee fellows, with emphasis in performing invasive procedures. Dr. R. K. Ahuja has been very active in medical research throughout his medical training and academic appointment. He has participated in numerous trials as principal investigator, co-investigator and sub-investigator. He has co-authored several articles written in major peer-review medical journals, including a book chapter. In addition, he has presented his research in major international conferences.
Accepts most insurances. Please call the office to confirm your specific plan.
Aneurysm and Dissection of Heart
Angina and Acute Coronary Syndrome
Angioplasty With Stent Placement
Aortic Aneurysm
Aortic Dissection
Aortic Valve Disease
Arrhythmias (incl. Atrial Fibrillation)
Atherectomy
Atherectomy and Stent
Automatic Implantable Cardioverter Defibrillator (ICD) Implantation
Cardiac Angiography
Cardiac Arrhythmia
Cardiac Catheterization (incl. Coronary Angiography)
Cardiac Imaging
Cardiac Myocardial Perfusion Imaging
Cardiologist
Cardiomegaly
Cardiomyopathy
Cardioversion
Cardioversion, Elective
Cardioverter-Defibrillator or Pacemaker Insertion, Removal or Repair
Carotid
Carotid Artery Disease
Chest CT (incl. Heart and Lungs)
Chronic Pulmonary Heart Diseases (incl. Pulmonary Hypertension)
Congenital Heart Disease
Congestive Heart Failure
Coronary Angiogram
Coronary Angioplasty
Coronary Artery Disease (CAD)
EKG, or ECG (Electrocardiogram)
Endocarditis
Heart Attack (Acute Myocardial Infarction)
Heart Disease
Hyperlipidemia
Hypertension
Hypertensive Chronic Kidney Disease
Hypertensive Heart and Chronic Kidney Disease
Hypertensive Heart Disease
Hypotension
Implantation
Marfan Syndrome
Mitral Valve Disease
Non-Coronary Angioplasty, Atherectomy, and Stenting
Obesity
Pacemaker Insertion or Replacement
Patent Ductus Arteriosus
Pericardial Disease
Peripheral Artery Catheterization
Primary Pulmonary Hypertension
Pulmonary Hypertension
Pulmonary Valve Disease
Radiofrequency Ablation
Septal Defect
Stenting
Syncope
Thoracentesis
Thrombolysis
Tilt Testing or Cardiac Event Monitors
Transesophageal Echocardiography (TEE)
Tricuspid Valve Disease
Ultrasound
Vascular Duplex Ultrasonography and Plethysmography
Venous Hypertension
Accepts most insurances. Please call the office to confirm your specific plan.
Aneurysm and Dissection of Heart
Angina and Acute Coronary Syndrome
Angioplasty With Stent Placement
Aortic Aneurysm
Aortic Dissection
Aortic Valve Disease
Arrhythmias (incl. Atrial Fibrillation)
Atherectomy
Atherectomy and Stent
Automatic Implantable Cardioverter Defibrillator (ICD) Implantation
Cardiac Angiography
Cardiac Arrhythmia
Cardiac Catheterization (incl. Coronary Angiography)
Cardiac Imaging
Cardiac Myocardial Perfusion Imaging
Cardiologist
Cardiomegaly
Cardiomyopathy
Cardioversion
Cardioversion, Elective
Cardioverter-Defibrillator or Pacemaker Insertion, Removal or Repair
Carotid
Carotid Artery Disease
Chest CT (incl. Heart and Lungs)
Chronic Pulmonary Heart Diseases (incl. Pulmonary Hypertension)
Congenital Heart Disease
Congestive Heart Failure
Coronary Angiogram
Coronary Angioplasty
Coronary Artery Disease (CAD)
EKG, or ECG (Electrocardiogram)
Endocarditis
Heart Attack (Acute Myocardial Infarction)
Heart Disease
Hyperlipidemia
Hypertension
Hypertensive Chronic Kidney Disease
Hypertensive Heart and Chronic Kidney Disease
Hypertensive Heart Disease
Hypotension
Implantation
Marfan Syndrome
Mitral Valve Disease
Non-Coronary Angioplasty, Atherectomy, and Stenting
Obesity
Pacemaker Insertion or Replacement
Patent Ductus Arteriosus
Pericardial Disease
Peripheral Artery Catheterization
Primary Pulmonary Hypertension
Pulmonary Hypertension
Pulmonary Valve Disease
Radiofrequency Ablation
Septal Defect
Stenting
Syncope
Thoracentesis
Thrombolysis
Tilt Testing or Cardiac Event Monitors
Transesophageal Echocardiography (TEE)
Tricuspid Valve Disease
Ultrasound
Vascular Duplex Ultrasonography and Plethysmography
Venous Hypertension